Towcester Veterinary Centre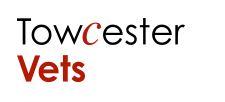 Description:
Towcester Veterinary Centre
Towcester Veterinary Centre is a modern, friendly dog, cat and small animal hospital in Northamptonshire. It has three practices and is RCVS and BVHA accredited with the latest state of the art equipment and facilities to provide genuine care and compassion by their experienced vets. All three practices provide a one stop solution, including high quality diagnostics and surgery, routine vaccinations and procedures and advice and planning on all aspects of pet ownership. Other services provided include their own out of hours emergency service and nurses on site 24 hours a day, as well as surgical facilities, radiography, ultrasound, dentistry and hydrotherapy and physiotherapy.