Nuneaton Dog Training Club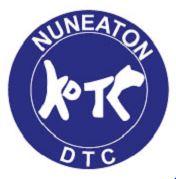 Description:
Nuneaton Dog Training Club
Nuneaton Dog Training Club has been operating since 1959 and has a catchment area covering Nuneaton, Coventry, Hinckley and Atherstone.  NDTC is run by a happy band of volunteer instructors who between them have accumulated 80 years of experience training all kinds of dogs.  From problem dogs to pedigree pooches, NDTC has someone who can advise you how to get the very best out of your dog.  Fundamentals of patience, kindness, firmness and persistence are carried through all training classes to help ensure both dog and owner achieve desired results with a consistent approach throughout.  With regular scheduled classes to suit all levels of ability, NDTC can offer you and your dog every opportunity to attain the standards you so desire.